To Dream is not Enough, To Dream and Achieve is what is Required.
- Dr. A. S. Ganesan
Chancellor
SCHOOL OF ARCHITECTURE AND PLANNING (SAP)
Vision of School of Architecture and Planning is to excellence in Higher Education that continuously responds to the ever-changing Social realities through the development and application of knowledge, towards creating a People-centred, Ecologically Sustainable and Social Awareness that promotes Professional Ethics, Dignity, Equality, Social Justice and Code of Conduct for all.
Creation and provision of High quality Professional Education and socially relevant in a wide range of Interdisciplinary areas of Architecture, Planning, Construction Technology, Sustainability, Urban Design to a large number of students from all sections of the society in the country.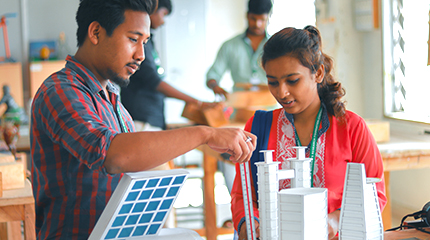 School of architecture and planning (SAP) is located on the Rajiv Gandhi salai (OMR),IT high way near Mahabalipuram ,Paiyanoor, Chennai. SAP is approved by Council of Architecture and AICTE, New Delhi and ambit institute of Vinayaka Missions Research Foundation – Deemed to be University, Salem, Tamilnadu. Vinayaka Missions Research Foundation is in striving for excellence, has always been in the lead in extending Education and Research to the new frontiers of knowledge.
School of architecture and planning (SAP) is established in the year 2015, offering Bachelor of Architecture (5 years) program that aims to develop Multi-Dimensional capabilities in the student to meet the complex challenges that lie in conceptualizing ,formulating, designing and executing the built environments on Physical, Environmental and Technological parameters. The Pedagogy at School of Architecture and Planning (SAP) gains its strength from the Faculty, Studio, Built Environmental, Laboratory & Workshop, Library, Teaching Material and Inter- Institutional linkages.
The specialized core faculty of the School of Architecture and Planning (SAP) is well supported by the faculty team specialized in their domain areas of Knowledge. School of Architecture and Planning (SAP) is merely committed in meeting the challenge of Architectural demands through quality education and the qualified architects.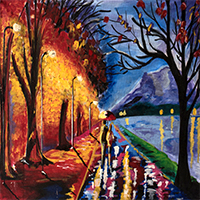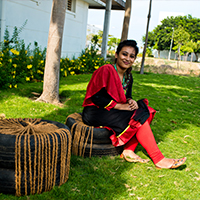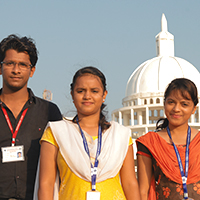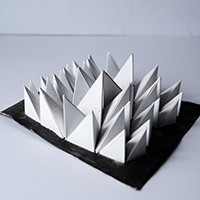 Quality Policy
VINAYAKA MISSION'S RESEARCH FOUNDATION Deemed to be University Strives to. Prepare the students with knowledge, skill and competence to stand up to any challenges in the spheres of Medicine and its allied fields, Dentistry, Engineering and Technology, Management, Basic Sciences and Humanities and expose them to the changing global trends of knowledge and technology.
Grow as an institution of Excellence internationally and improve continually to match the needs of global challenges and trends in all spheres.